Infinix ZERO 4 PLUS - 4GB+64GB - 6"INCH- DECA-CORE- ( 1 YEAR INFINIX MALAYSIA WARRANTY)
Infinix Zero 4 Plus Review
Let's see if it checks all the boxes required for it to succeed in this market.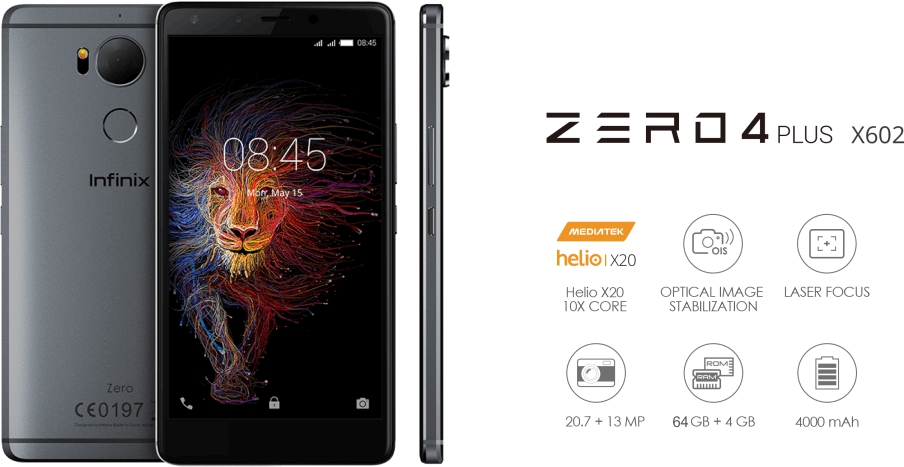 Design and build
Zero Plus 4, like its smaller sibling, has a complete metal body construction. The tapered edges at the back and the antenna lines which extend at the top and bottom of the device look really good if you can just ignore the excessive amount of branding in the back. It might seem like ranting but if Infinix had managed to keep the back clean, it would have complemented the device much more than the row after row of branding in the back. Housing a 5.98-inch screen and some considerable amount of bezel, the device is larger than most smartphones in the market. So if you have relatively smaller hands and have trouble handling such large phones, you should probably stay away from this one.


Display
Infinix Zero 4 Plus's 1080p screen, which is stretched over a 5.98 IPS panel, is strikingly beautiful for its price. The colors are punchy and vibrant. With over 400 pixels per inch, the sharpness and quality of the image displayed on the screen can easily match those of higher end phones.
Some people might frown upon a 1080p screen and complain about it not having a fancier QHD screen, but in my humble opinion, 1080p is more than enough for anyone. Unless you want to spend your whole time looking for some sign of pixelation, you won't be able to find any fault with the display.
The gorgeous display in front of Zero 4 plus is protected by a 2.5D Gorilla Glass 4 coating. Its 2.5D aspect allows easier swiping and fluid finger motion over the display. Although the software experience is not particularly swiping dependent, it is good to know that whenever the need arises, the device will offer a good experience.
My major complaint with the display is that there doesn't seem to be a setting for automatic brightness, This may pose some issue if you move continuously between areas of varying luminous intensity. Changing the brightness level manually from the notification bar becomes tedious after a while. Another issue which caught my attention is the absence of an oleophobic coating on the screen. The result is a fingerprint-prone display which requires a swipe of the shirt from time to time.


Performance and Battery life
With a deca-core processor (10 cores) and 4 GB of RAM, Zero 4 Plus cruises through normal day to day tasks and light to moderate games. Its benchmarks are also impressive and show promising results in all key areas.
Camera
Considering the 20.7 MP camera with a huge bump at the back of the device, I had high hopes for this device's camera. There is nothing particularly wrong with the camera, but it fails to impress like its display and performance did. Images that are taken in plenty of light turn out fine and there is plenty of detail to complement good colors that the camera produces.
However, things change quite a bit in low light. Although Infinix Zero 4 Plus boasts Optical Image Stabilization, which allows it to remain steady while allowing more light inside the lens, night time pictures turn out just as grainy as other cameras in the same price range. Same goes for the 13 MP front camera. In the end, the camera on Zero Plus 4 is perfectly adequate for casual picture taking and probably won't amount to anything more than that. You can see some camera samples here.
Interestingly for both models Zero 4, the Infinix also offer 6 months warranty for screen display and exchange one-to-one if there is any problem within 15 days after purchase.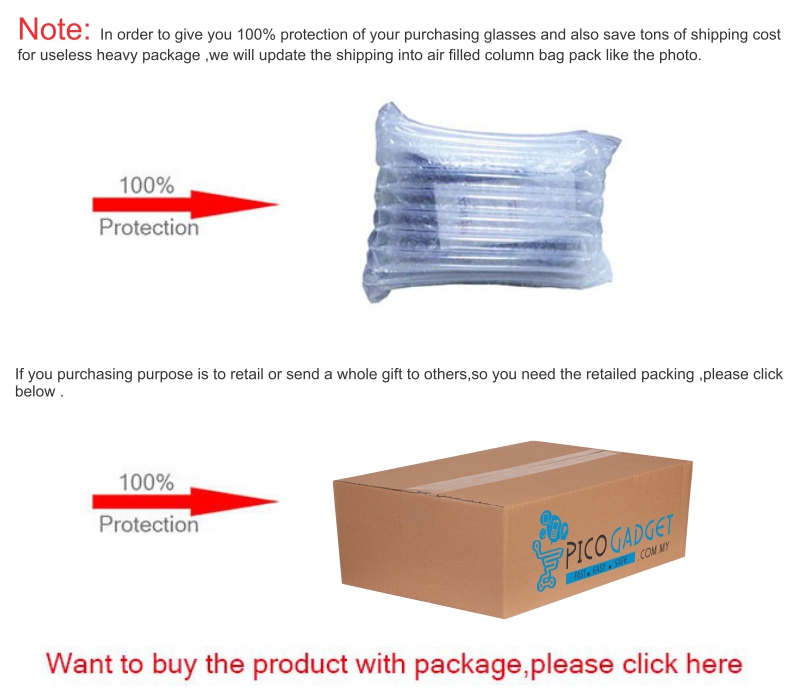 ---